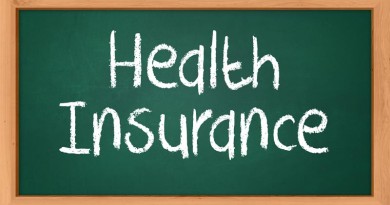 Gone are the days when people had to go abroad to receive advanced medical procedures. Nowadays, modern healthcare technologies and medical expertise have arrived in the country to make medical facilities easily accessible to people. However, the same advancement has skyrocketed the cost of medical procedures in India. In fact, the healthcare expenses keep on increasing every year.
This is the key reason why health insurance policy is now essential for every citizen. The financial security of insurance allows your family members to remain protected financially at times of health emergencies. But these benefits depend on the selection you make while searching for the right health insurance.
This post shows you how to compare multiple insurance policies and choose one that closely matches your needs.
So, let's begin:
Evaluate the hospital network that policy includes
With cashless hospitalisation, you can save yourself from complex paperwork. Plus, the initial costs get covered by the insurer. You must pre-evaluate the network of hospitals that the insurer contains.
Every insurance company creates a contract with several hospitals that agree to provide cashless facilities. You should see if the hospital network includes the facility that you might require in future. This is the priority factor that you should think about.
Shortlist options that give you portability
Portability means that you can shift from one insurer to another without harming the benefits available with the coverage. Portability should also save you from losing the waiting period when changing the insurer becomes a necessity for you. So, shortlist a health insurance policy that provides you porting facility, that too, without asking for any extra money.
Compare premium with the coverage size
Low premium alone should never be a selection criterion. Instead, you should always compare different policies in terms of their premium and coverage size. The idea is to enable maximum coverage within a reasonable premium.
When comparing premium with coverage size, make sure that the benefits available are consistent across the policies. This way, you can solely focus on the price and coverage factor when choosing your insurance cover.
Ensure a Mediclaim support
Mediclaim can present certain challenges related to processing and documentation. Hence it is important to compare your options in terms of mediclaim support. You don't want to face unnecessary hassles with documentation in a medical crisis. A team from the insurer should be there to help you out and pace up the process.
Waiting period
Different insurance companies have different waiting periods. This period is a limited time after which you start getting benefits of your insurance. In other words, you cannot put in a claim during the waiting period. So, it would be wise to compare options and pick policies that have a suitable and shortest waiting period.
To wrap it up
Apart from all that, you can see which policy provides maximum coverage to your family members too.
These tips will help you compare the smart way and get the precise coverage that aligns with your needs and budget.