Tenants in England can now breathe a sigh of relief, as letting agents no longer will be able to charge the customary upfront fee from them. This announcement recently came from Philip Hammond, the British Chancellor. The fee here refers to the referencing fee, the administration fee, and the inner entry fees. For tenants looking for properties this surely is welcome news especially for those 250,000 people that signed Make Rents Fair petition. Earlier, renters reported fee payments ranging from small £ 80 to high £ 552. The agencies used to charge these for different categories.
Following the news of the letting fee ban, market shares of Foxtons and various other agencies crashed. Now, people fear that this crackdown on the letting agencies will definitely increase the rents as well as the property owner fee. Similar situations are prevalent in Scotland even now where the tenants need not pay any fees. A detailed research conducted by Shelter, the Housing Charity led to an interesting find. The chances of Scotland increasing the rents following the ban were quite as unlikely as the chances of this happening now with property owners across UK.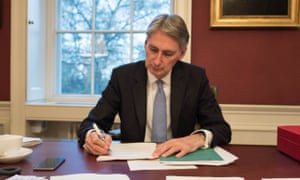 However, the letting agents in Scotland failed to agree. They believe that the increase in rents was the direct result of this announcement. However, the select committee looking into the matter appointed by House of Commons decided the evidence is inconclusive.
Now the question arises, what the situation is going to be like in Wales and England following the announcement by the Chancellor. As direct fallout, letting agents will now experience a significantly hit profit margin in the coming times. As the rental market in United Kingdom grows uncertain, the number of new property owners might decrease. Similarly, there will be more instances of existing property owners withdrawing from the market as well.
The market seems to be in an upheaval with a flurry of new introductions. First, there was new legislation, followed by tax changes, now there is the ban on tenant fee. With so much going on, there is bound to be an immediate effect on how the market works. For long-term repercussions though, one has to wait for the future of rental market. The main agencies of change are bound to be Brexit and these latest announcements.
For now, letting industry seems to be facing a huge shakeup. Is this a cue for the agents to make their exit?
Kemp House
152 City Road
London, EC1V 2NX
Contact: Matthew Dailly
Tel: 0207 965 7261