Marginal Cost-of-funds-based Lending Rate (or MCLR) system is the new loan interest rate scheme, under which lending institutions have to link their lending rates to marginal costs of funds. It came into play from April 1st, 2016 onwards as instructed by the Reserve Bank of India.
How will this affect your existing loans and the new loans that you'll avail? Read on to find out.
What is MCLR?
It's the new standard lending rate at which banks and NBFCs will lend money to borrowers. Before March 31st, lending institutions used base rate as the standard rate while lending money to borrowers.
MCLR is linked to actual deposits rates and each lending institution has to submit at least five MCLR rates or reset clauses—overnight, 1-month, 3-month, 6-month, and 1-year. They have the freedom to set rates for a duration longer than one year.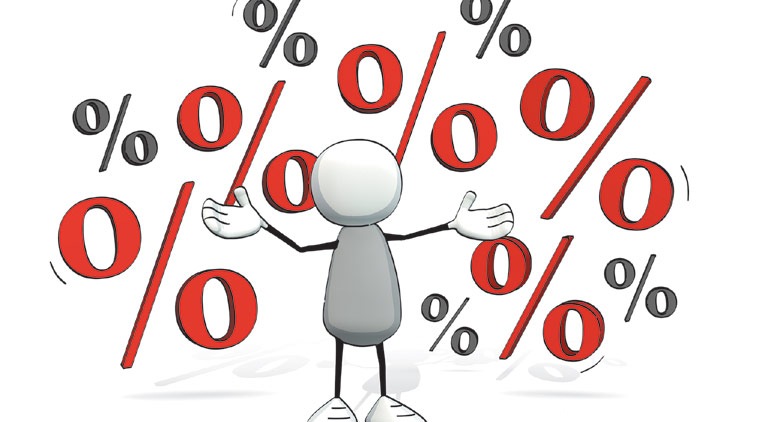 Is MCLR Linked to All Types of Loan?
No, they are linked to loans with floating rates only. Personal Loans and car loans, if availed under a floating rates of interest, will get linked to MCLR as well.
How Does This Work?
If you're a new borrower, who has taken a floating rate loan, then your loan will be linked to MCLR. This means, you'll have a reset clause and a spread. The rest clause varies from one lender to the other and will not be arbitrary. It'll depend on the deposit rates at that time. Nowadays lender gives the facility to quick approval on applying personal loan online.
The spread is the margin you'll have to pay over the MCLR.
Will EMIs Change?
No, the loan tenure is most likely to change.
Can Existing Borrower Shift to MCLR-Linked Loans?
Yes, by paying the conversion fees and other administrative charges.
Is Switching From Base Rate a Good Idea?
It depends on the conversion fee, you need to pay. Check all the other charges and do a critical analysis before taking the final decision.
Can the Charges be Negotiated?
You can negotiate the conversion and switching charges only if you have a good credit score. However, it's difficult to negotiate the other charges.
Why MCLR is a Better Option?
MCLR is more transparent than base rate as the interest rates are linked to marginal costs of fund or incremental borrowing cost of the lending institution. So, that's why MCLR Impact personal loans, Lenders won't be able to exercise discretion as they use to do in case of base rates.
Is MCLR Linked to Repo Rates?
No, it's linked only to the lender's incremental borrowing costs. So, a cut in the repo rate won't necessarily mean reduced interest rates for your loan.
What to Worry About?
Rate hikes will quickly get transferred to borrowers. While lenders are swift enough to pass on the rise in interest rates to borrowers, with MCLR, this is something that will happen automatically.
This shouldn't be taken a negative as when there is a rate cut, you'll get the benefits immediately.
If you're looking for loan, shop around and check the Personal Loan eligibility of different lenders. Make sure to choose one with the best interest rates. For existing borrowers, switch to MCLR, only if the cost differential is significant.
Tags:- personal loan eligibility, MCLR impact personal loan, apply for personal loan online